I'm going to share with you practical tools about your daily routine, making health and fitness part of your identity, and mindset shifts to bring your dreams to life — Big dreams, small daily actions.
You'll light your spark again, find your courage, and learn it's OK to change. You'll find joy in the journey in some of your craziest seasons of life – I'm right there with you.
And maybe most importantly…
you'll go after those dreams that have been tucked inside you all along.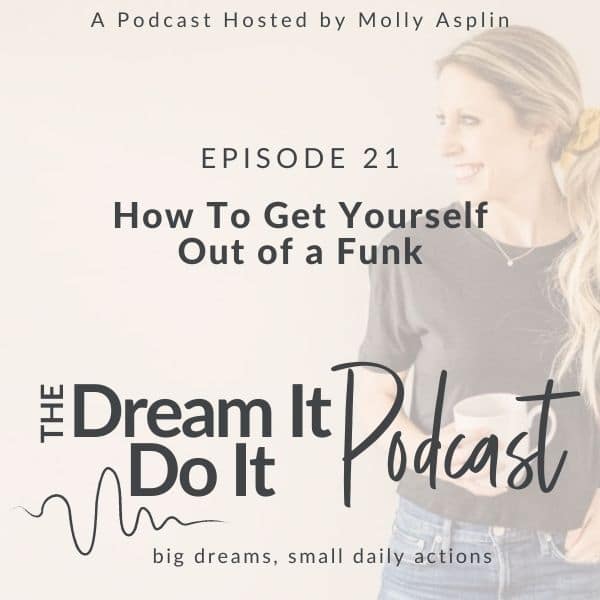 In this episode, I discuss the common feeling of "I'm in a funk!" and how to get out of it. We all have periods of time where we feel off or in a funk. The part to know, however, is that you can teach yourself how to recover faster and feel better faster vs....
read more